Over a year ago I saw a photographer's post that had this stunning vintage greenhouse as a setting. I was instantly in love without having seen it.
A not so much secret anymore, is the Sekrit Theater in east Austin. A private property that is shared with the public by it's owner, is truly everything that is "Austin" – or least used to be. When I arrived in Austin some twenty years ago, it was much, MUCH smaller of a town than it is now. And when I arrived the locals were already complaining that it was growing too much. An array of college students, artists and musicians filled the century old buildings and livened the streets … it was eclectic and awesome. Which are two words I'd use to describe Sekrit Theater.
There are a bunch of interesting elements to the property, each with their own story. My favorite, and probably most photographers, is the greenhouse. I just assumed that it was part of the property when Beau purchased it eleven years ago, but no. He built it. Let me say this again – he built it. He constructed the steel frame and bricks and all the glass is reclaimed from other structures. In a day in age where nothing is built from scratch with such attention to detail, knowing this about it, makes me love it even more. And I promise, you will too!
Below is information on mini session I will be doing at Sekrit and hope you will come along with me to discover one of the last true old Austin elements there is left!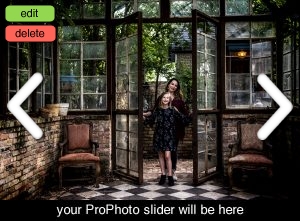 Fall Mini Session – Sekrit Theater
Monday November 19th (yes, it's a Monday, but school is out and what better way to get your holiday week started!!)
3:00pm – BOOKED
3:20pm – BOOKED
3:40pm – BOOKED
4:00pm – BOOKED
4:20pm – BOOKED
4:40pm – BOOKED
$300 (plus tax) includes:
Session fee
20 minute session
15 images
$100 print credit included
Includes up to 5 people
Sekrit has more than just the greenhouse – there is an old pickup, a couple of vintage buses, beautiful chandeliers, a mural and an open field with endless possibilities. We can probably hit one or two of the locations in the time of the mini shoot (or you can consider doing a full length shoot on another date).
The nitty gritty: After your session, you will receive an email with a link to a gallery that will have a selection of images for you to choose from. Once you've picked your top 15, or more, I will go ahead and do a final edit of the high resolution images within one week.
Just in time for holiday cards!
To reserve your spot, please contact me directly at sasha@sashahaagensen.com with preferred time slot. I will send you an invoice which will be due in 48 hours to hold your spot.
~sash